About OutHistory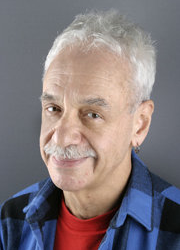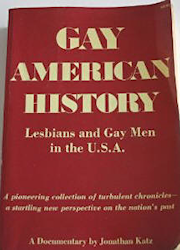 OutHistory was founded by Jonathan Ned Katz, author of the groundbreaking Gay American History (1976) and other books on the history of sexuality. As the web became part of the everyday life of millions – even billions – of people in the 21st Century, Jonathan saw the possibilities for LGBT history to reach larger audiences than ever before. He also imagined the site as a place of active community participation in the discovery and creation of lesbian, gay, bisexual, and transgender history. Amateur and professional historians, those based in colleges and universities and those working on their own, those focused on a particular topic and those with wide interests: all of us could have a forum where we put our research to share it with others, and where others could share and add to it as well.
An initial grant in 2005 from the Zebra Fund at the Funding Exchange allowed Katz to explore the possibilities of establishing such a site and supporting it over the long run. Then, working in collaboration with the Center for Lesbian and Gay Studies at the City University of New York, Katz and CLAGS received a two-year, $100,000 grant from the Arcus Foundation to design and support the site. OutHistory was launched in October 2008. The site was designed originally by Cidamon, a New York based web design and development company, using open-source MediaWiki software. The Arcus Foundation followed up with a second grant to support the "Since Stonewall Local Histories Contest," an effort to encourage individuals and organizations to research and write the history of their communities. Many of those submissions are now a part of the featured content on this site.
In the fall of 2011 John D'Emilio, at the University of Illinois Chicago, oversaw a redesign of the site. This new version of OutHistory, designed by Carl Foote of Soliv Design, was launched in September 2013. Special thanks to Boyd Bellinger, Catherine Jacquet, and Jason Stodolka for their hard work, dedication, and creativity.
In 2014 Katz and D'Emilio were joined as co-directors of OutHistory.org by Claire Bond Potter, of the New School.
To learn more about Katz' work, see "Jonathan Ned Katz: Writing, Work."